The Movida School breaks convention and welcomes people of all ages to learn, play, connect, and build a future without limits. The school combines sustainable practices, emotional intelligence development, exposure to entrepreneurship, and a healthy dose of absurdity.
Deconstructing lifelong learning using three visual themes:
Playful Maturity: the perfect balance of kid-friendly and adult-appropriate.
New Nature: what is natural, what is artificial, and what lives somewhere between the two?
Scien-Terrific: we like nerdy things, they encourage children to be inquisitive and question everything.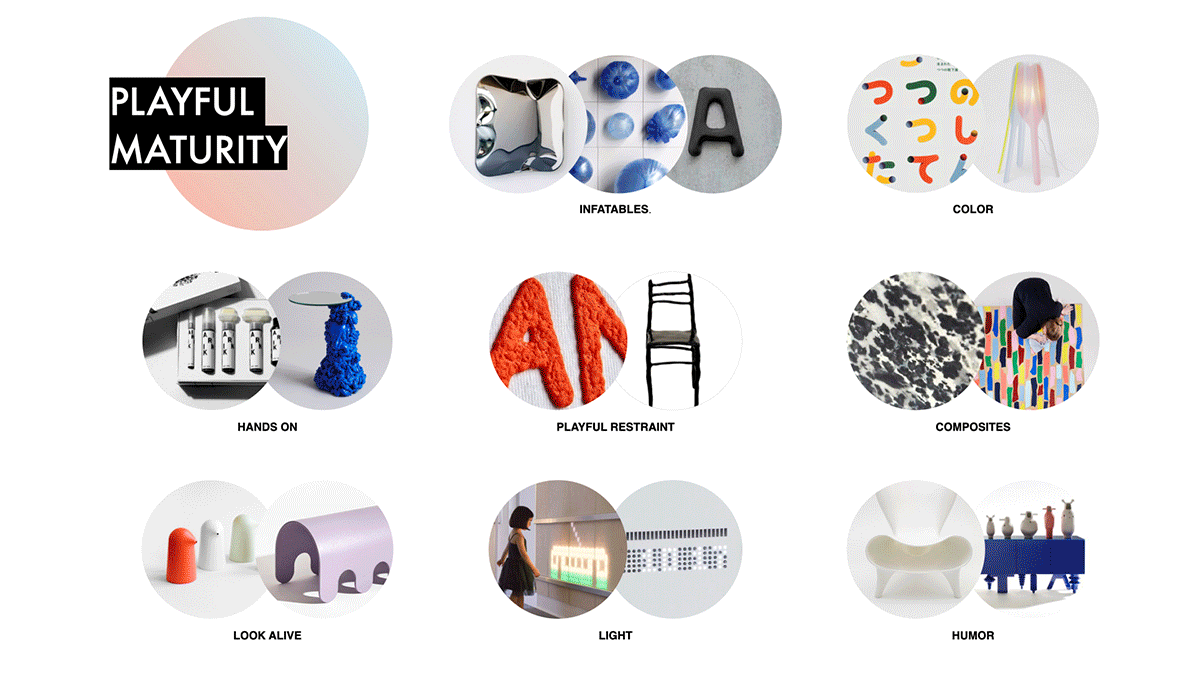 What if school acted like a living organism?
Let's use color theory at the service of a healthy learning environment. Let's create harmony and quiet with resting colors, translucency and softness. Let's create beautiful mayhem with vibrant hues, boldness and optical illusions!
The Hearth is a common gathering place to eat, share and commune. It creates community and fosters empathy through daily ritual. Students can explore biology, food science, chemistry, and build a healthy foundation for life skills.
Teams of students can collaborate on ideas in the coworking space. Their projects are a result of the various Movida learning experiences. These may focus on food science, recycling, energy, programming (or hacking), economics, and many other areas of interest.
Unstructured play as a way of expressing oneself, trying new things, alleviating societal fear
Creating a moment of absurdity lets young minds explore creativity, question their perception, and develop cognitive abilities. This type of experience breaks down the manufactured construct of traditional thinking.
The modular architectural system adapts to land availability, retrofitting constraints and number of students. Much like a living cell, the different activity areas morph parametrically to create a coherent ecosystem.
Movida's architecture looks as if it was designed by children. A monstrous idea that opens the imagination to endless possibilities for creativity, personal fulfillment, collaboration and fun.
Students recycle waste to create beautiful materials for projects and consumer sales that in turn fund Movida. In the process, they develop valuable knowledge of energy, chemistry, and environmental science. This creates well rounded people with a keen sense of responsibility and the skills to take action.
No more curriculums! Active experiments give the opportunity to students who learn differently to never get stuck, inspire others, and welcome neurodiversity.
BYOF! Build Your Own Furniture using Movida's online system, which also teaches you how to source and fabricate the pieces. Teaching students to be accountable to the sustainability decisions they make from an early age exposes them to healthy consumption habits.